About Us
A BIKE BUILT FOR FAMILY FUN
BikeCar Cargo Bikes are a modern solution to an age old problem: fun family transportation that's safe! Enjoy electric assisted cycling for all your family adventures. Go places cars can't, create unique family memories, and stay safe while having fun!
BIKECAR
BikeCar cargo bike is one of the most versatile and well-designed bikes on the market today. Whether you're carrying children, pets, or groceries, the Bike Car is up for the task. With its large front basket, you'll have plenty of room to accomplish life's many tasks. So if you're looking for a bike that can handle anything life throws your way, look no further than the BikeCar.
Imagine your perfect commute: a light, easy ride with electric assisted pedals, a basket large enough to carry your kids to school, and a comfortable experience every time you ride. Or, how about a nice ride in the park, where you can face your kids while your taking them along the trail. The BikeCar is a parent's dream!

Learn More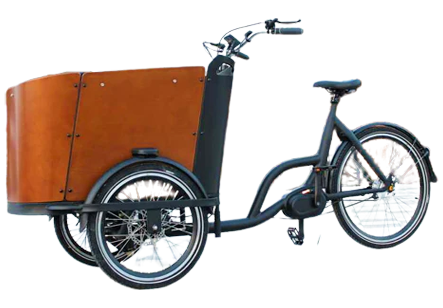 Features
SAFETY:
Your family is important to us. Stop quickly and smoothly with BikeCar's hydraulic brakes. Even with a full load, BikeCar will come to a complete stop safely and in-time. The basket includes memory foam cushions, seats and seatbelts for children. It also comes with a rain cover to keep the kiddos or dogs dry when it rains.
EFFICIENCY:
Our bikes are powered by an eco-friendly, Samsung battery that requires very little energy to charge. BikeCar's battery will allow you to go far, up to 70 miles on a single charge.
COMFORT:
Everything from the frame to the seat cushions have been engineered with comfort in mind. Adjustments can be made to customize the riders experience, including: the handlebars, seat, seatbelts and the power output from the electric motor to help make peddling a heavy load, easier!
CONTROL:
With its three wheel design, BikeCar is infinitely more stable than traditional bikes. On flat ground, you'll never have to worry about falling over. The active frame design allows for leaning into turns, creating a smaller turn radius and more control over where you want to go.
Our Products
Our Bikes
Experience the freedom and fun of cruising around your city in BikeCar. Open-air, smiling faces, and a stress free bike ride with your family has never been so easy.
Regular price

From $5,800.00 USD

Regular price

Sale price

From $5,800.00 USD

Unit price

per
TECHNICAL SPECS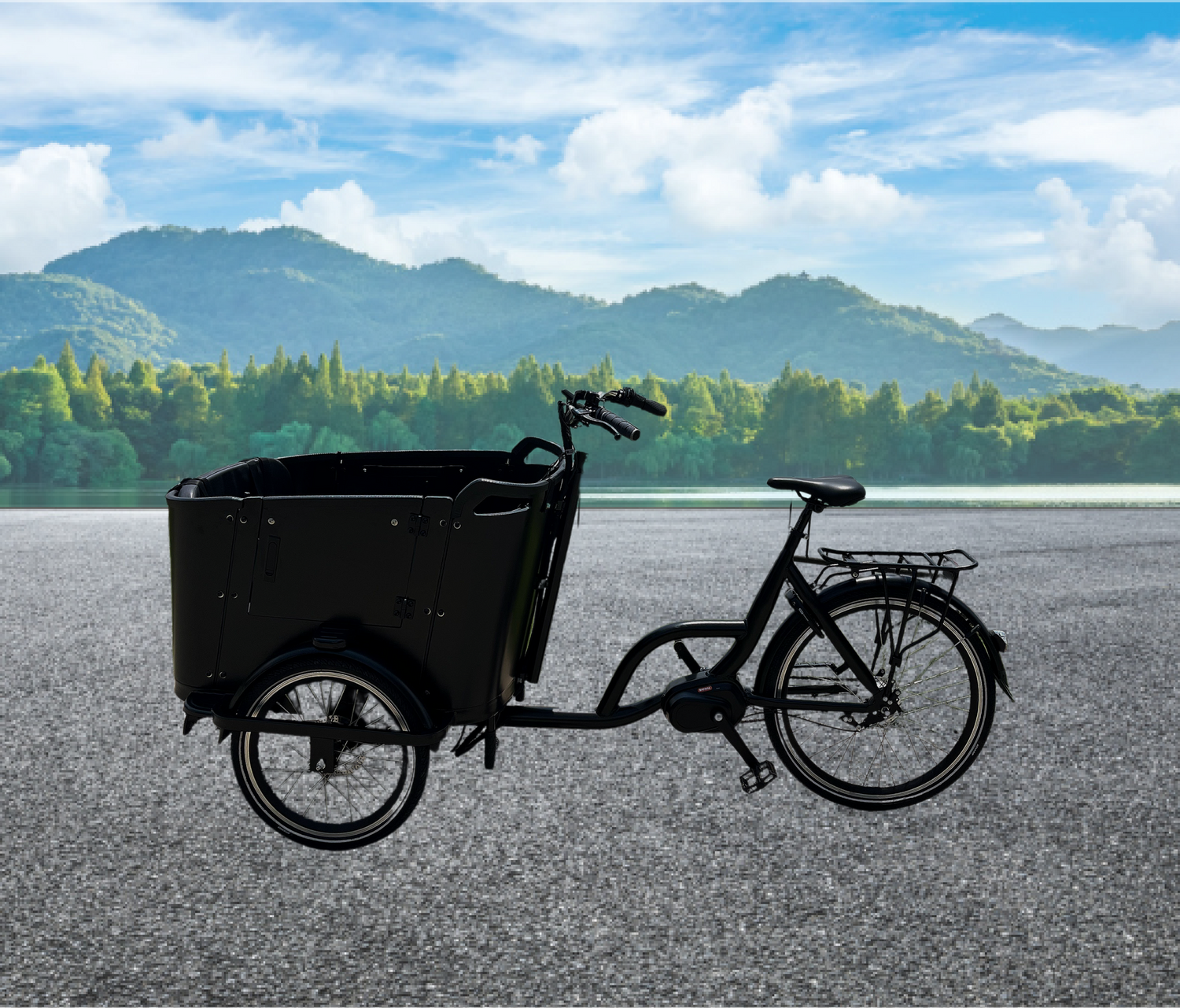 Electronics

- Samsung powered 36v, 16Ah Lithium-Ion Battery
- 350 Watt Electric Motor
- Premium LCD display
Key Features

- Rounded lightweight basket
- Padded Seats
- Removable basket cover
- Electric pedal assist
Bike Components

- Lightweight aluminum frame
- Additional rear cargo rack
- Puncture resistant tires
Size and Capacity

- 350lbs cargo load capacity
- 200lb total weight
Safety Features

- Removable roll cage
- Four-point harness seat belts
- Hydraulic brakes
Our Gallery
Picture this
A unique experience of enjoying both your city and nature with the whole family.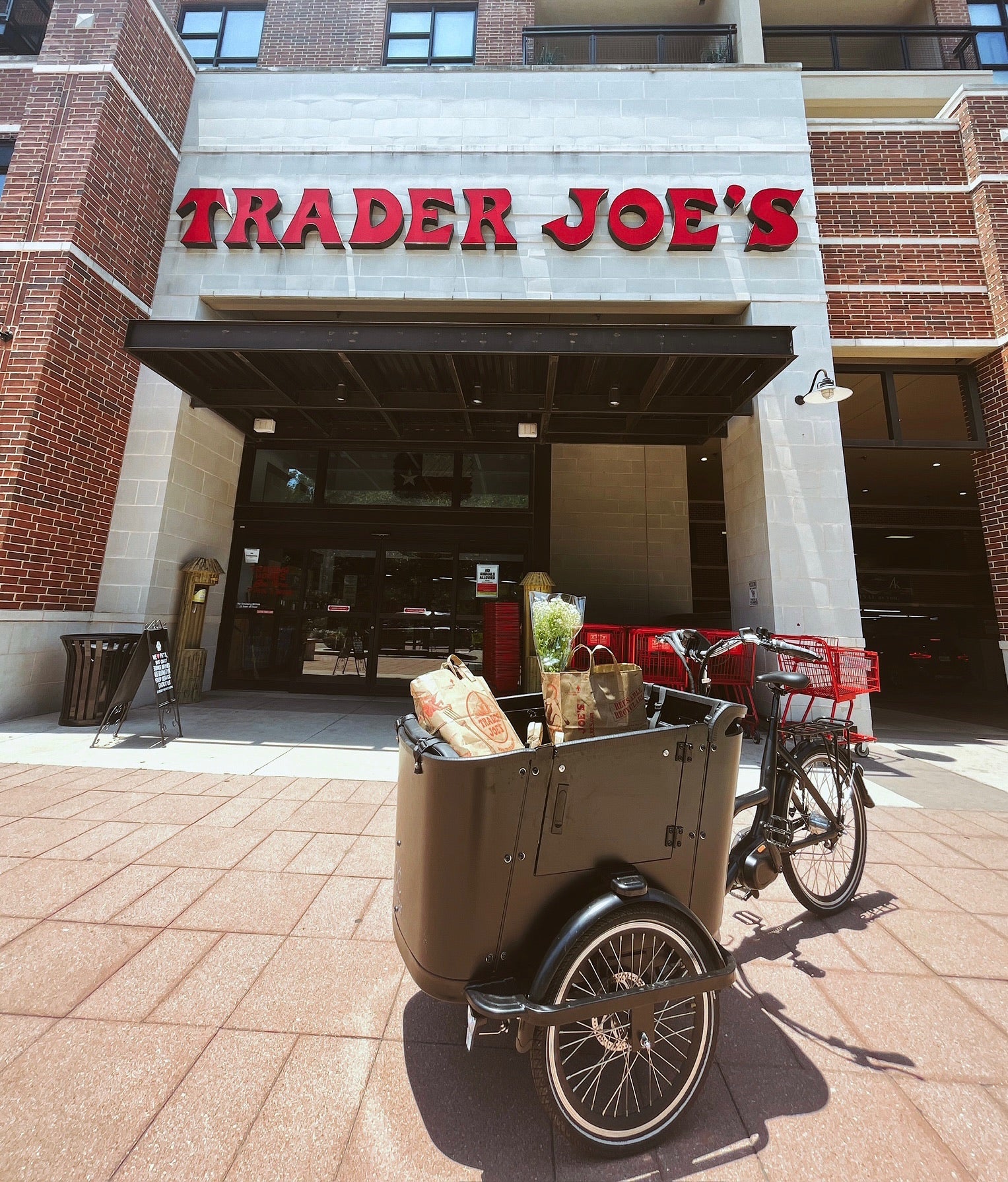 Have question?
Contact us
hello@bikecar.com
University Park, Texas
FAQ
What is the highest weight limit for cargo capacity?

Our Cargo Bikes possess a weight-bearing capacity ranging from 250 to 400 pounds, allowing them to transport virtually anything!
What is the maximum number of children that can be accommodated on the BikeCar Cargo Bike?

The BikeCar Cargo Bike offers an incredibly comfortable experience for up to four young passengers. Rest assured, the kids will thoroughly enjoy every moment of the journey!
What is the maximum speed achievable with the electric assist feature on the BikeCar cargo bike?

To adhere to numerous state and federal regulations, the speed of BikeCar Cargo Bikes has been limited to a maximum of 20 MPH, ensuring compliance.
Can the seat be modified to accommodate individuals of different heights, whether they are shorter or taller?

Certainly! The seat is thoughtfully crafted to provide complete adjustability, catering to the specific requirements of every rider.
What is the duration of the battery life?

Equipped with a top-notch 16 Ah Samsung Lithium Battery, our product offers an exceptional extended range, providing up to 45+ miles per charge. It also includes a 3A smart charger for convenient charging.
What is the procedure for securing my bike?

Our BikeCar Cargo Bike comes with a set of keys to ensure that your bike is locked and secure.
How much does a BikeCar Cargo Bike weigh?

The BikeCar Cargo Bike weighs 220 lbs. It is renowned for being one of the most lightweight cargo bikes available in the market!
What materials are used in the construction of the BikeCar Cargo?

The BikeCar Cargo bike features a combination of bamboo composite and a meticulously designed lightweight aluminum frame, resulting in a ride that is both smooth and free from unnecessary strain.
Is it possible for a toddler to ride in the bike?

We have dedicated meticulous attention to crafting our cargo bike with a strong emphasis on safety, catering to individuals of all sizes, including our most cherished little ones. With built in 3 point harness seatbelts, memory foam cushions, and a removable roll cage, our BikeCar ensures the safety for patrons of all shapes and sizes.
Does the bike come assembled?

Yes! Your BikeCar will come fully assembled, so you can get back to spending time with your family.